Dear Summer
: You are finally here! Tis the season for days at the lake, nights by a fire, tubing wipe-outs, summer storms, dinner outside, sunshine and happiness. I wait all year for you to arrive and the day has finally come. Now, just make sure to hang around until I'm done with classes so I can enjoy you, okay?
Dear Vineyard Vines:
With your help my boyfriend went from Jersey Shore attire to preppy in just a year. Every time he calls and tells me of the pastel wonders he found at your store my heart sings a little. Now if you could just make your to-die-for dresses a little cheaper I would love you even more.
Dear Bennett:
You are beautiful. You have the kindest heart. You are the best friend I could ever ask for. I know you're sad about your MCAT score, but the world is not ending. You are still going to have your choice of schools, and even if it isn't the route you hoped for
you will be a doctor.
You saved my life on April 17th 2010 way back when we were roommates and I know you will save many more in the future.
Dear Monograms:
Is it wrong if I want to put you on anything and everything?
Dear Jason Aldean and Luke Bryan:
How can you have a concert in my town just weeks after I leave?! I can't believe so much beauty will be on one stage and I won't be there to see it!
Dear e.l.f. makeup:
I just bought a whole ton of your stuff today. Thank you for making me look beautiful while I sit alone in my room and study where no one can see me.
Dear Florida:
I'm coming for you in 2 months.
Dear Skinnnygirl Cosmo in my fridge:
Get in ma belly.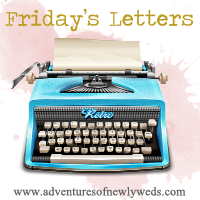 Note: This post was written Thursday night. I do not drink before 10am. Really, I promise. ;)