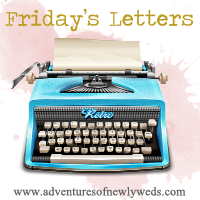 Dear Brain
, Please be okay. Somehow when talking about you "it's probably nothing" isn't quite comforting enough.
Dear Hair
, I'm sorry all the brain tests have left you huge and poofy and full of cement. My conditioner has missed you too.
Dear Dad,
Thank you for taking me as your date to the gala tonight! I am so excited to wear my gown again and get my mind off of this bad week.
Dear Kate Middleton,
Thank you for repeating outfits so I don't feel bad not getting a new dress.
Dear Dom
, I am so proud of you for working so hard at your new job and studying for the MCAT. Please remember no matter what happens it will all be okay. We will make sure of it.
Dear Mama,
Thanks for having a sleepover with me last night even though I know seeing me with so many wires was upsetting.
Dear Chris Pine,
Thank you for being so yummy to look at.
Dear Air Conditioner,
I really wish you weren't so heavy. My room is very hot but I can't lift you out of my car trunk. Sad day.
Dear God,
well, you know already.
Love,
Robin