I've seen this linkup for a couple weeks now, and I love getting to see some more about other bloggers that you normally wouldn't know! So I figured I would give it a shot before I head out to the lake to
study my life away
hopefully get some sun. :)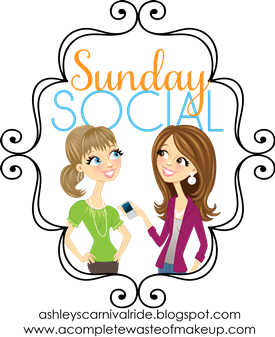 What is your all time favorite song?
Walking in Memphis-Marc Cohn. It has been my all-time favorite song for as long as I can remember and it makes me so happy whenever I hear it!


What is your favorite singer/band?
This switches on a regular basis! Right now I'm really into Luke Bryan.
It used to be Rascal Flatts and I
still love their old stuff, but I'm not as into their new stuff. I'm seeing them in concert this weekend though, so maybe they will change my mind!
What is your theme song/song that describes your life
"Springsteen" by Eric Church. For some reason it's just one of those songs that stops me in my tracks. I could listen to it on repeat and never get sick of it. It brings me right back to my sweet high school summers!
Also, "I still call Australia home." Tears. Every time.


What song puts you in a good mood?
"
Don't stop believing"- Journey. Seriously, does anyone NOT love that song?! There's no way to not love life when that baby comes on
What is your favorite road trip music?
COUNTRY. It's like drinking beer. Some things just have to be done while listening to country music and a road trip is one of them! Musical soundtracks are great too, you get involved in the story and the time flies.

What song are you embarrassed to admit you love?
"What Makes You Beautiful."-One Direction. Jail-bait. But so stinkin' cute.