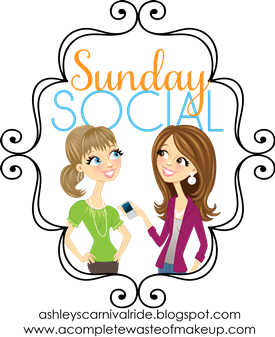 Favorite TV show of the past
Absolutely Friends! I have all the seasons on DVD and watch reruns on T.V. all. the. time. I don't care how many times I've seen an episode, I still laugh or cry along. They never get old!

Favorite TV show currently
Revenge!! Can we please talk about that finale? I thought it was kind of tame until the last 15 minutes, which destroyed my soul. No TV show has ever gotten me so riled up before. I can't wait to see what happens next season! I have so many theories about what really happened. Can you tell I'm obsessed? Plus, the clothes are absolutely to die for.
Which Reality Show would you NEVER do?
Bad girls club. I have a thing with girl fighting. I think its so sad/trashy/degrading and it makes me crazy! I always want to yell at the TV and make people talk about their problems calmly. But I guess that's not what Reality TV is about!
Which Reality Show would you LOVE to do?
Teen Mom. HA totally kidding. Definitely Chopped or Laguna Beach. Has any one else been watching the reruns on MTV these past few weeks? I would have loved to me on the show back when it aired. I would also love to be a good enough chef to compete on Chopped!

TV personality/character that you feel is most like you?
Charlotte from Sex and the City. Hands down. The lines that come out of her mouth are things I have said word for word! We have the exact same outlook on life and lack of alcohol tolerance. Every time I watch that show with people someone brings up how similar we are! She's my favorite so I'm totally okay with it. Now I just need a sweet hubby and 2 adorable daughters!
TV character you'd want to date?
Jack from Revenge. Yes, please.
Swoon.