Dear Work: I have seriously not enjoyed seeing you this week. Girlfriend was not made to see 5am. And a doctor tantrum and run-in with an ex all before 7am is not what I call a good time. However, I will be very happy to spend my paycheck on this beauty.
Dear Lilly Pulitzer: Thank you for creating the above beauty. Dear NYC: Can't wait to see you tonight! I hope Ghost is as fabulous as the movie. I hear the actor somehow walks through a door? Can't wait! Dear Dom: I haven't heard from you since noon sooo you are either in jail, in a ditch, or in the doghouse ;). Dear Uterus: Please top quivering whenever I see a baby. My baby fever is completely inappropriate for my marital status, so tone it down, k?
Dear Felicia
: I'm so happy you made a blog!!! Go show her some love
here!
Dear Syracuse: As much as I complain about you, it's very bittersweet that this is the last week I'll be calling you home. So you're gray and cloudy and cold. I guess in hindsight you're not so bad. :) Dear Florida: Get ready for a new resident!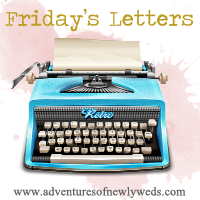 Update: He is in the doghouse!!!
Dear Boyfriend: Good thing you're cute.