Hey, there.
My mom is busy (read: lazy) today, so I decided to take over the blog today.
I've been around this house for about a month, and I'm ready to meet all you invisible people my mama talks about.
I knew my mama was crazy from the day we met. She looked at me with these crazy googly eyes and talks to me in a baby voice.
I'm like "Dude, I'm a dude." But alas, it never ends.
Now my dad is pretty cool. He picked me up, I pooped on him, and it was love.
Since then, he hasn't wanted to get near me because he was scared I'll somehow give him a hedgie flu before some test thing he's got going on, but I'm not offended.
You see, I have a confession. I'm scared of something too.
My mom has this huge contraption named Canon and likes to come at me with it while talking in the creepy aforementioned baby voice.
Then it makes this
awful
"click!" sound that I just now will cause me death.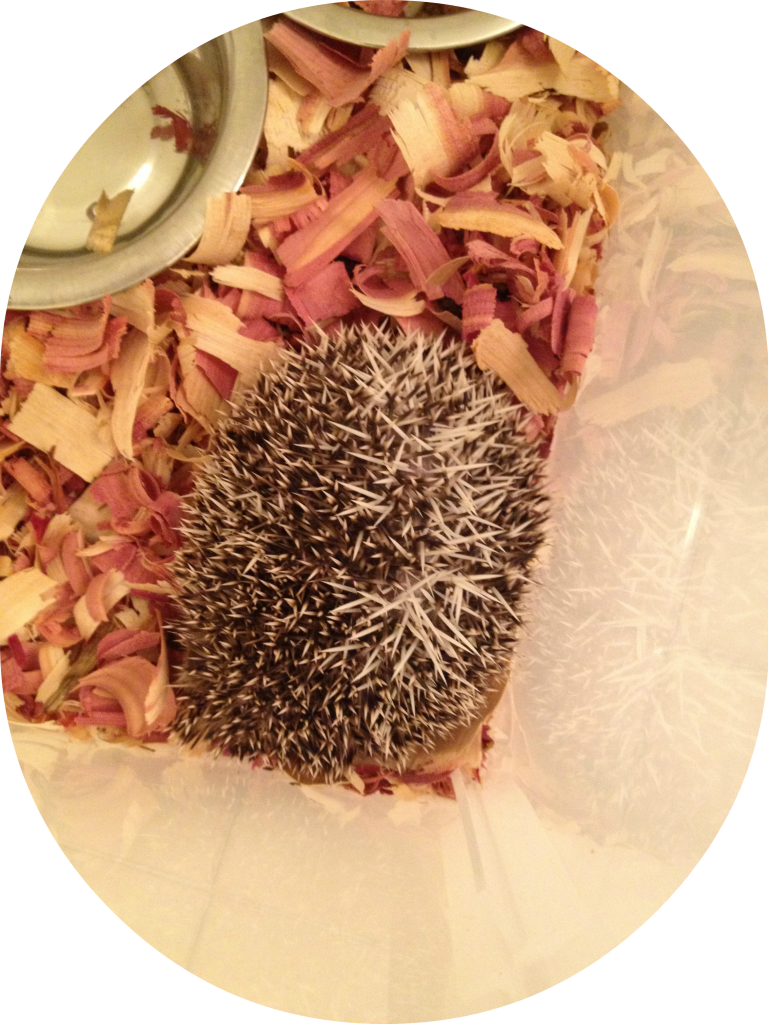 So I do my thing and get into a pokey ball and wait for it to go away. What can I say?
I'm a baller.
Instead, Mama comes at me with some white thing to take her 23486786 million pictures of me a day, which doesn't seem quite as bad.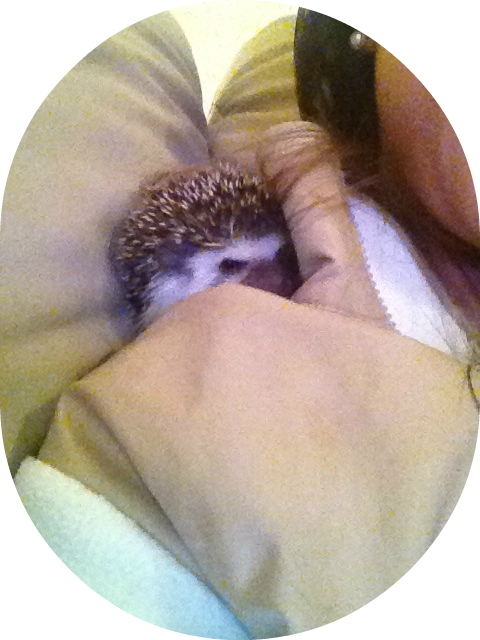 There are some things I really love too. My favorite thing is couch snuggles. I like to curl up on my mama's shoulder and chill. She pretends she loves it, but I know she's terrified at any moment I'll turn into a baller again and poke her face. I won't, but she doesn't know that. Muahaha.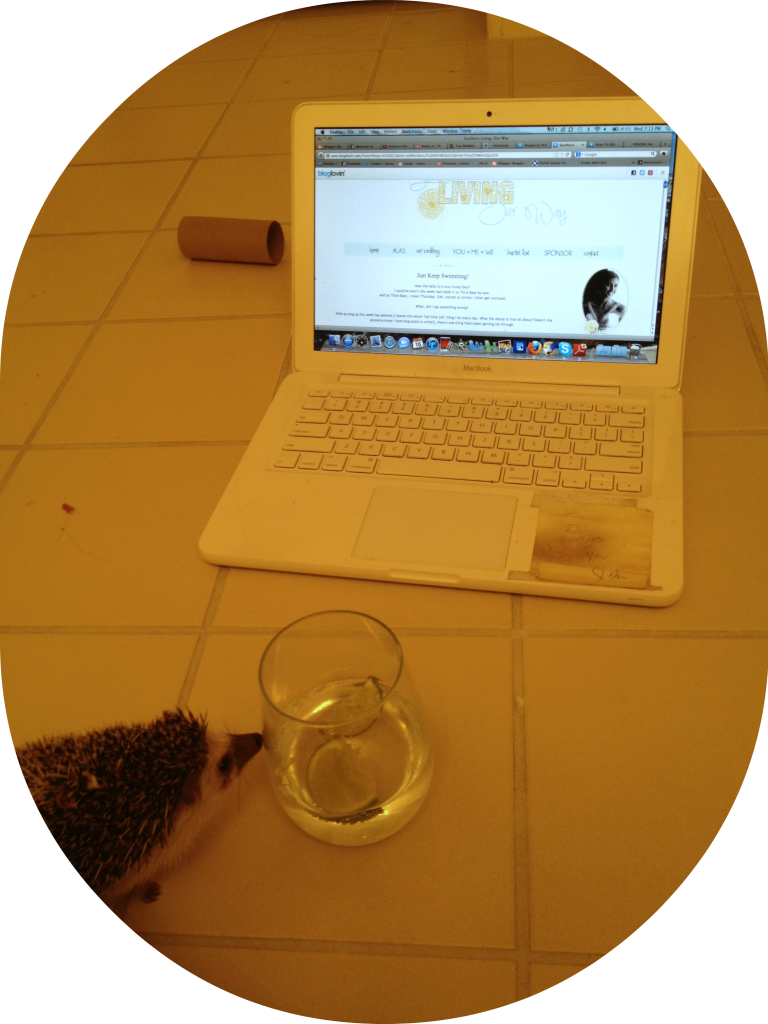 I also love my Auntie
Alexa
and Mama's cocktails.
They tend to go hand in hand, and I'm not sure what that all means. I have a cousin Holly too! I think she loves me so much if we met she would just eat me up. Literally.
There's one more thing I really love, and I got it from my dad. Torturing Mama.
Toilet paper rolls are my weapon of choice. I swear, you haven't lived until you've gotten stuck in one. I get to act all mysterious and watch my mom
freak
out that I'm stuck and going to die. So, I randomly stop moving until she panics and then move again. I also like to burrow really deep into my shavings so she can't find me. Girl, that lady flips out.
It's hilarious.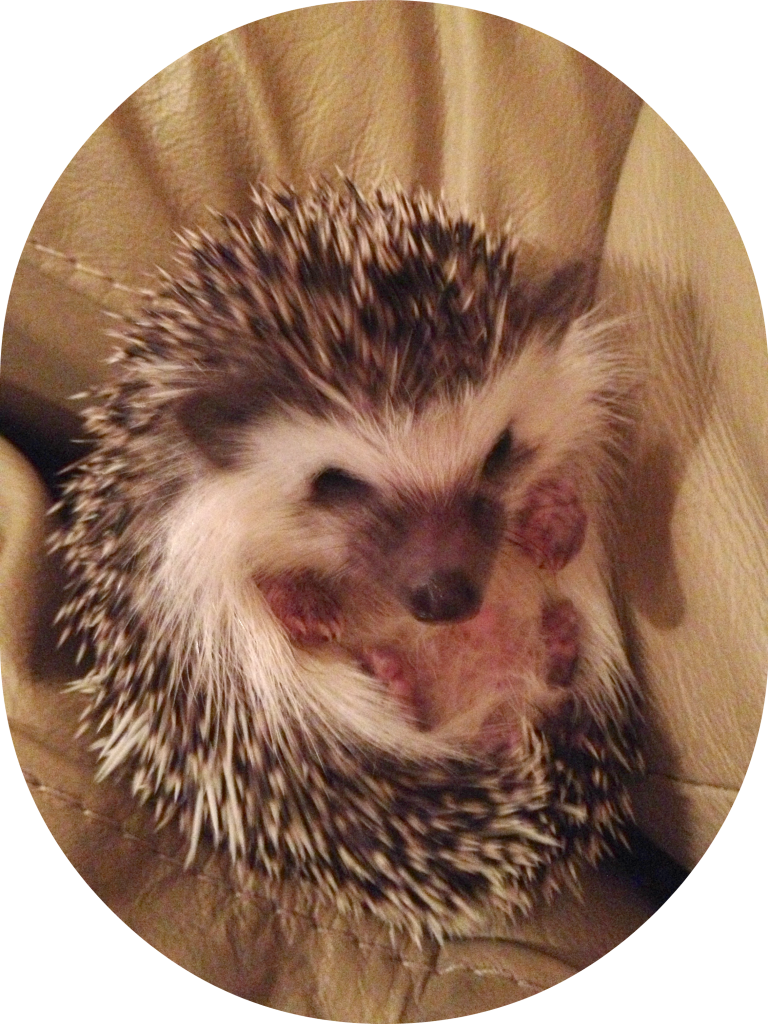 Well, that's enough about me for today!
I can hear mom wailing over Teen Mom, or Glee, or something equally life shattering. Gotta go be cute and cuddly so she'll go back to being as close to sane as she gets.
Wish me luck, folks.
We all know she's a nut job.